The clinical application known as "Clinical study of human umbilical cord mesenchymal stem cells (19#iSCLife®-CSD) for the treatment of uterine traumatic healing failure" with stem cell product has been approved by the state and fully supported by Professor Zhang Weishe, director o...

查看详细
Raised by two major alliances of MSCs, Stem Cell Regenerative Medicine Transformation & Pain Medicine, and involved by thousands of doctors! It's time for iSCLstem cell & iSCLife to kill the pain.

查看详细

The fund is sponsored by SCLnow® . It is a joint public welfare fund of many agencies at home and abroad. The fund is mainly used to support the operation and implementation of the SCLnow® Purple Ribbon Public Welfare Plan and to promote the development of public welfare undertakings such as stem cell translational medicine, regenerative medicine, precision medicine, cultural education and social welfare.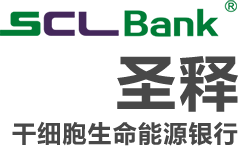 What is stem cell life energy?
SCL Bank®-Life Energy Bank is a new type of bio-bank in line with the definition of ISO/TC276 International Biotechnology Standardization Committee. The iSCL stem cell® seeds up to the clinical application level are stored in a customized 2D cryopreservation tube. In the super low temperature cryopreservation system, the unique cryopreservation technology of SCLnow® is used to ensure the quality standard approval of iSCLife®. Every iSCLife® has an exclusive passbook, a unique birth paper (quality control standard), and a property insurance policy.
One time storage at SCL Bank® ,a hundred times of Care & Love Inheritance!
The beauty of life lies in: Tradition is broken time and time again whenever science crosses limited cognition.
SCLGL® Regenerative Medicine Space is composedof four major spaces. Engineers of SCLGL® Regenerative Medicine Space willrapidly push stem cell therapy to the stage of "tissue substitution","organ substitution" and "precision medicine". SCLnow®engineers are constantly "re-creating" in translational medicine,regenerative medicine and precision medicine. SCLnow®cloud upholds the concept of"massive data, the way of solution". It can not only accumulate data,but also realize a true data mining, analysis and integration. The final goalis to enable SCLCC Big Data Cloud Center to accumulate, mine, analyze andintegrate the massive data.
Big data, regenerative medicine iseverywhere!
Storage at SCL Bank® is yours, moreover itis the future of health for your family! We will store hope and future for you!When the seed alive, the life long-lasting! SCL Bank® escorts your seeds! Smallseed, great hope!
SCLnow

SCLnow® Global Village